Red Dead Redemption II
Red Dead Redemption II has been out for over a year now, and its legacy has firmly settled in. And we have to say, it's…divisive. Some call it a masterpiece, others call it an overrated bore. But regardless, there's one thing we can all agree on – the map is positively wonderful.It's beautiful, it's massive, and most importantly, it's filled to the brim with secrets. Like all Rockstar games, the open world is rife for exploration, and it absolutely WILL reward the most persistent and exploratory among you.Or you can just read this article.
10

Aberdeen Pig Farm
The Aberdeen Pig Farm is arguably the most well known Easter egg in the game thanks to countless YouTube videos. That said, it is incredibly difficult to find, and we're positive that more people have seen the interaction on YouTube than found it and experienced it for themselves. The ranch itself can be found in Scarlett Meadows, just north of Pleasance and close to the border of Roanoke Ridge. Not only do you have to FIND the location, but you need to interact with its inhabitants in order to kickstart the whole fiasco.
9

The Mountain Monk
The Mountain Monk is a great little Easter egg that is quite out of the way. If you're not one for exploring on your own, then chances are that you never came across the meditating monk. The monk can be found just south of the "r" in Grizzlies East, although making your way up the mountain is a lot more difficult than it sounds. Once you actually make your way up, you will be treated to an absolutely gorgeous view. And a monk meditating on the rocks. You can do with him as you please.
8

The Witch Cauldron
The world of Red Dead Redemption II is very funky. Not only is there UFOs that swoop down from the skies above, but it seems like alchemy and witches are very, very real. An abandoned and mysterious witches cauldron can be found in the Grizzlies East region, so you can hit it up either before or after meeting Mr. Monk on top of the mountain!
And yes, you absolutely can interact with the liquid inside of the cauldron. Drinking it will transport you away and completely refill your cores. What a nice witch!
7

The Robot
Finding the robot isn't really the problem. It's finding it on top of the mountain that people likely missed! The robot is first introduced in the stranger mission A Bright Bouncing Boy, which can be started in west Saint Denis. Following part II, you can revisit Dragic's workshop. After doing so and collecting the notes within, you should travel to the northwest Grizzlies near Colter. On top of the mountain you will find the lonely robot, overlooking the landscape below and pondering its role in the death of its inventor. Sad, sad stuff.
6

The Ghost Train
So, yes, the supernatural absolutely is a part of this world. Don't believe us? Check out the fabled Ghost Train! Unlike a lot of Rockstar myths of this type, the Ghost Train is 100% real, and it is absolutely horrifying. Well, cool AND horrifying, depending on how you look at it. To find the train, you need to go to the northwest section of Lemoyne and ride next to the tracks at about 3:00 AM. Sooner or later, the spooky ghost train will appear. And then you can marvel at its brilliance.
5

The Church For Ants
OK, it's not really a church for ants. That would be real. But it is a tiny little model church, and it is absolutely adorable. The church can be found in the swamps north of Saint Denis, east of Lakay. It's not the most welcoming area of the map, but hey, maybe that's why they needed a church! You can't really do anything with the church, aside from crawl inside and ponder its mysteries. That said, if you find the vampire and take him to the church's altar, he will die instantly. Speaking of…
4

The Vampire
Did you know there was a vampire hidden within Saint Denis? Well now you do! Unfortunately, you can't just stumble onto him – you need to find five pieces of writing scattered around Saint Denis. These writings can be found on random walls throughout the city, and after finding all five, the location of the vampire will be revealed to you.
3

The Swamp Ghost
Then again, maybe that little church was built to ward off the swamp ghost. Because man is that thing scary. The ghost is apparently that of Agnes Dowd. According to her story, Agnes was a young woman who fell in love with a man that his parents did not approve of. It's implied that her father murdered her suitor, and driven mad by grief, Agnes went on a killing spree before taking her own life. Fun stuff. Anyway, her ghost can be seen wandering Bluewater Marsh between 9 PM and 3 AM.
2

The Bear House
You've probably seen images of the Bear House online or in various YouTube videos. But if you haven't, we don't recommend that you do. It'll spoil the wonderful, wonderful surprise. For those who want to be surprised, we suggest you travel to Big Valley in West Elizabeth. A little cabin can be found south of the Little Creek river. Go in that cabin and report back to us.
1

The Crashed Flying Contraption
The crashed airplane is hidden in some dense forest, so we don't blame you for missing it. This crashed flying contraption can also be found in the Big Valley region, so win win! The point of interest consists of a crashed airplane, the debris scattered across the forest floor, and a skeleton still stuck inside the contraption. Hopefully they died on impact and didn't suffer. This could be an Easter egg to the first Red Dead Redemption, as that contained a mission that ended in someone's flight-related death.
5 Ways Sadie Adler is Better Than Arthur Morgan and John Marston in Red Dead Redemption 2
While she may not be the main character of Red Dead Redemption 2, Sadie Adler is better than Arthur Morgan and John Marston in a number of ways.
Red Dead Redemption 2 focuses on various individuals of the Dutch Van Der Linde Gang, though for obvious reasons, Arthur Morgan and John Marston get the most attention. Yet, when it comes to raw character growth and development, it's clear that Sadie Adler stands above her contemporaries.It's worth mentioning that she was never technically identified as a member of the gang, as she never had any wanted posters and was able to resume work under the law in the latter sections of Red Dead Redemption 2. However, that doesn't make her any less of an outlaw than Arthur or John.
She Escapes the Past, Kind Of
Ultimately, the past defines both John and Arthur throughout their perspective character developments. John's death in Red Dead Redemption 1 is a direct result of being a part of the Dutch Van Der Linde Gang and the events that playout in Red Dead 2. Arthur, at the same time, is so blindly loyal to Dutch and the gang that he doesn't begin to question Dutch's "plans" until it is too late.
On the other hand, Sadie manages to get out alive (as far as we know) and let go of the tragic death of her husband at the beginning of Red Dead Redemption 2. That's not to say she didn't get the vengeance she swore, as she most certainly did, but the past did not come to define her character's narrative end. In this regard, Sadie's life can be described as being ahead of her, as opposed to the past catching up to both Arthur and John.
No Redemption Arc
This may seem contradictory, given that redemption is in the title of RDR, but the very fact that Sadie Adler does not have a redemption arc bolsters her above both John and Arthur. Ultimately, their story arcs end with each of them being a changed man, if shortly, before atoning, yet Sadie clearly cares not about atoning. She is cruel, crude, rough, and tough, taking on anything and everyone in the way fans would expect a dramatic outlaw too, and she never apologizes for it. Whereas the Wild West and the changing world seemingly define Arthur and John, Sadie more or less defines the Wild West in Red Dead Redemption 2.
While Everyone's on Vacation at Guarma…
At one point in the story, various members of the Dutch Van Der Linde Gang end up on Guarma, leaving the women and children of the gang alone. It's during this time that Sadie really shows what she's made of, working with Charles to make sure everyone is taking caren of. She evacuates Shady Belle, moving everyone to Lakay, and even steals the bodies of Hosea Matthews and Lenny Summers to properly bury them.
She also secures a way for everyone to reunite, also helping with the Pinkerton assault that happens shortly after. Then, when Dutch refuses to help John, she steps up to help Abigail and Arthur Morgan see him to safety. Truly, during this gameplay segment and despite the fact that most of this happened in passing, it was Sadie's time to shine in Red Dead Redemption 2.
The End of the O'Driscolls
The Dutch Van Der Linde Gang and the O'Driscolls have been sworn enemies for the longest time, so much so in fact that Dutch ensures that Colm O'Driscoll doesn't escape his hanging (again) during the events of RDR2. Strangely, though, Dutch doesn't really move to end the gang once and for all, truly only having an issue with Colm. It is Sadie that convinces Arthur to help her exact her revenge, finishing off the crew and "the fat man" who killed her husband. For players, Arthur, and Dutch, this was perhaps just an aside in the story of Red Dead 2, but it's one that shows how strong of a character Sadie Adler actually is.
Sadie the Bounty Hunter
After the Dutch Van Der Linde gang disbands, it's simple enough for many to tuck their tails between their legs and change. Yet that's not at all what Sadie does. While she becomes a bounty hunter, working for the law instead of against it, she doesn't only remain true to herself but also becomes a reputable and successful hunter. Her willingness to adapt yet remain faithful is a true testament of the strength and will of her character in one of the best video game sequels of the decade, Red Dead Redemption 2.
Red Dead Redemption 2 tips: 26 things to know before you saddle up and ride out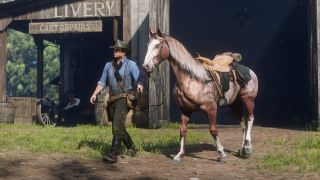 All players can benefit from a set of Red Dead Redemption 2 tips, because Rockstar's Wild West presents you with a massive open world to explore which is full of potential. It doesn't matter if you're a new arrival to the game via Xbox Game Pass, or a seasoned Red Dead Redemption 2 player since launch, as getting some extra pointers to guide you forward can only make your experience a better one. You're going to be spending plenty of time here in the Old West, so we want to ensure you get the most out of it that you can.
It's easy to lose hundreds of hours if you want to see everything there is on offer, and even if you keep your focus on progress through the main Red Dead Redemption story you're still going to spend a decent amount of time walking in Arthur Morgan's boots before reaching the epilogue. Considering that time commitment, getting yourself familiar with these useful Red Dead Redemption 2 tips will help you avoid making rookie mistakes while starting out, as well as setting you up for the long journey on the dusty trail ahead.
Check out our essential Red Dead Redemption 2 tips in the video below:
1. Use Dead Eye for hunting
Morgan's slow-mo shooting skills are especially handy when targeting smaller prey, like squirrel and fox. Dead Eye will also highlight animals vitals, and nailing a shot to the heart or neck will usually ned in an instant, clean kill if you're using the right caliber of ammo. Take a look at our Red Dead Redemption 2 hunting tips for more advice.
2. Turn on 'Toggle to Run'
Select this option from the main controls menu to save yourself some effort by switching to a system where you only have to tap A/X once, rather than constantly hold it down. Sprinting in Red Dead is draining enough… especially when Arthur is often lugging a dead body on his back. We've got more advice for improving your game in our guide to the best Red Dead Redemption 2 settings.
3. Issue simple commands to your horse
You can make Morgan's loyal mount follow, stay, or flee by holding down the left trigger while in close proximity of your pony pal.
4. Unlock secret moves by bonding with your steed
The more you bond with your mount the more abilities you can unlock for it. At level two bonding, your horse will rear in classic Wild West style by holding down RB/R1 and tapping X/Square. At level three, the hairy companion can perform what's essentially a horsey handbrake turn when you press RB/R1 and A/X while moving. Once you reach the maximum level four bond, your horse will strafe from side to side if you hold down B/Square mid-gallop – an handy manoeuvre for when you're riding through dense forest and want to quickly steer round clumps of trees.
5. Know your HUD options
You can turn off your radar and all other on-screen displays by holding down on the D-pad, then selecting 'radar off' for a more immersive experience. In this HUD-free mode, and quick tap of down on the D-pad will briefly bring your radar back up.
Conversely, you can also make the radar bigger by selecting 'expand', which is useful for spotting enemy icons during hectic shootouts. To go for the halfway house approach, select the 'compass' option, which will show you the general direction you should be aiming for while riding to an objective, rather than the precise fastest route the normal radar provides.
6. Learn to play poker at camp
Learn to play cards back at Dutch's camp so you don't risk losing your hard-earned while you're still learning the poker ropes. The maximum bet while playing your gang pals is a measly dollar; all you can lose in these games is a few cents, but playing here is useful for teaching the poker basics before you hit the high roller tables out in the world. Handily, there's also a complete explanation of poker rules tucked away in the help section of the pause menu.
7. Feeling lazy? Use cinematic mode
Set a waypoint and enter into cinematic mode to make your horse ride to your destination with zero input required from you… though we'd advise you don't step away from your console. Should bounty hunters or rival gangs attack Arthur mid-journey, you'll be swiftly booted out of cinematic mode and be expected to defend yourself.
8. Take a Wild West selfie
Select Arthur's camera from the items wheel and you can snap gorgeous virtual shots of your surroundings that can then be uploaded to Rockstar's Social Club. Helpfully, any photos you uploaded will also be marked with handy hashtags of where they were snapped, so #Valentine or #SaintDenis, for example.
You can even take an old timey selfie with Arthur's camera. What a progressive outlaw he truly is.
9. Keep your cores topped up
While tonics and other potions will keep that outer ring of your Dead Eye, Health and Stamina topped up, you're going to need to watch your cores. No, that doesn't mean heading to the gym, but it does mean making sure that Arthur Morgan is kept well fed, watered and, um, smoked, otherwise you're going to find yourself severely limited in how far you can run, how long you can survive and even shoot. Make sure you're regularly opening up that satchel to give Arthur food, drink and other consumables he requires to keep his cores topped up, and if in doubt go back to your camp, or make a temporary one, to give Arthur a well-earned rest to keep him tip top.
The same with your horse. Make sure you hitch them where possible to give them a proper rest, brush them to top up their stamina, and feed them sugar lumps and other horsey delicacies to keep their health at maximum.
10. Carry plenty of tobacco
Smoking cigars, cigarettes, or even eating raw Indian tobacco will top up your Dead Eye meter. As you're likely going to be downing lots of dudes in slow-mo, this is the core that will deplete the quickest. Snake oil can also be brewed at camps to keep your Dead Eye core topped up. Be wary of eating too much raw tobacco, though. You can only eat so many plants in an in-game 24hr period before their effect starts to wane. Resist the urge to gorge yourself on Indian tobacco for a day and they'll go back to their full power.
11. Go to the post office to pay off bounties
It can be hard to travel across the Frontier in peace with a bounty on your head. To ensure bounty hunters and other lawmen don't keep chasing Arthur every time he has a bounty hanging over him, visit the post office – most towns and rail stations have one – to pay off these criminal charges. Bear in mind bounties are specific to the county the crime was committed in, so that $120 bounty you acquired shooting up all those sheriff deputies in the Heartlands won't carry over to West Elizabeth. We've got more details over in our Red Dead Redemption 2 Bounty and Wanted Level guide.
12. Fast travel… for a price
For the first 20 or so hours of the game, Red Dead 2 doesn't have a traditional fast travel system. To cover large distances quickly, you'll have to buy a train ticket and ride the rails. Tickets usually range from $5-$15 depending on the length of the journey. If you're really itching to visit the New Orleans-esque Saint Denis hours before the story takes you there, you can actually board a train to the Deep South city from Valentine for just ten bucks.
13. Keep your horse in whistling range
Your steed doesn't have telepathic hearing. If you whistle for it while Arthur is sauntering around the streets of Saint Denis and Horsey McHorseface is in the middle of the Heartlands, your pony pal won't come a runnin'. Try not to wander away from your horse between missions if you can help it. It also pays to bond with your mount. The higher your horse bonding level, the further away you can whistle for it. You can also help yourself out by grabbing the Red Dead Redemption 2 best horse.
14. Store hats on your horse
Lost your fave fetching cowboy hat in a saloon fight? Fret not. You can store three hats on your horse that can be selected from your loyal chum's saddle at any time. Even an outlaw values style and protection from that beating sun.
15. Read Arthur's journal
Hold left on the D-pad for an abridged version of the story so far, told from Arthur's perspective. It even fills in story gaps on Morgan's life shortly before the game begins. Turns out, Morgan and Hosea were running cons in Blackwater and seemed pretty content, to the point they were even planning their own robbery, away from the rest of the gang. Of course, that pesky Dutch ruined everything with the botched Blackwater ferry heist he dragged them both into. Stupid Dutch.
16. Use the ledger to upgrade your camp
The ledger isn't just to a place to spy on how much gang members have been contributing to camp life. You can also use this book to upgrade your camp's medical, ammo, and food stalls. Upgrade these, and not only will Arthur be able to fill his pockets with more bullets and snacks before heading out on missions, but camp morale will also improve.
It's also worth upgrading Dutch's living quarters at the earliest opportunity. Doing so sees the rest of your gang mates instantly start contributing more money to camp. The shared camp fund is what's used to upgrade its facilities, so make sure you donate generously. Throwing in a healthy chunk of change after every few missions will ensure you soon have a tidy amassed sum to spend on camp upgrades, and we've got all the details of what's available in our Red Dead Redemption 2 Camp upgrades list.
17. Carry a horse revival kit at all times
With Red Dead Redemption 2 horse permadeath absolutely a thing, you're going to want to be prepared for the worst – and try and keep your furry friend safe at all times. One way to do that – along with refraining from throwing it off a cliff, driving it into a tree or wagon, putting it in the middle of a firefight, or leaving it on the train tracks – is to make sure you've always got a horse revival kit in your pocket. These massive injections will bring your valiant steed back from the brink of death and can be purchased from any stable for $9.50. And trust me, when your horse is about to fade away, you're going to be grateful for one of these guys.
18. Shoot into the air to scare off potential foes and predators
You'll learn this as part of the Red Dead Redemption story, as part of a sheep herding expedition – yes, really – but you can draw your gun, then press up on the D-Pad, in order to shoot in the air. This can scare off anyone threatening you, clear a saloon, or give a wolf or other animal predator a fright, which can come in handy.
19. Always carry a jacket in case of a cold snap
It might sound like we're a worried parent, but the weather can be changeable, especially when there's the potential of hoofing it up a mountain on any given mission. You should store a cold outfit on your horse for when you visit mountainous regions, which you can do from your clothes trunk at your area of the camp homestead. Being cold will affect your health and stamina so it's worth being prepared.
20. You can Split Point all of your bullets at a campfire to make them more powerful
If you set up a camp in the wilderness, you have a number of options available, but one of them – which you can have access to from fairly early on in the game – is split pointing all your ammo. It takes a while, as you have to do it on a bullet by bullet basis, but will increase the damage they cause and slow down your Dead Eye drain when in your gun chamber.
21. Use your bandana liberally if you don't want to risk being identified while committing crimes
Committing crimes is basically your bread and butter when it comes to being an outlaw, but there's a way to minimise the risk of being identified while doing them. Don your bandana – found in the bottom left hand section of your items menu – to hide your identity. That way, when you've got a bounty on your head, you can still walk around the towns without the lawmakers knowing exactly who they're hunting.
Although, top tip is when talking to other civilians, make sure to remove the bandana otherwise they won't want to chat, as they know you're head's really in the crime-committing mindset.
22. Tap the gallop button to slow your horse stamina usage
A lot of your time in Red Dead 2 is spent on your horse, galloping between one point and another, which can be quite the lengthy journey unless you go at full pelt. Unfortunately, that nibbles away at your horse's stamina, unless you tap the gallop button (A/X) in time with your horse's gait as that allows you to increase your speed without using up your stamina. Gallop away fellow outlaws!
23. You can change the name of your horse
Forming a bond with your horse takes a while, and can feel a bit weird when they're just called Kentucky Saddler or [insert other horse breed here]. Thankfully you can rename your horse by heading to any Stable, click on "Manage Owned Horses", choosing the horse you want to rename and then going to Services, and there you'll find the rename horse option, hidden away.
24. Hold down Options / Select to bring up your map
This might sound stupid to anyone who's already figured it out, but working out that holding down Select / Options brings up your map – rather than forcing you to choose the map from your settings menu – genuinely blew the minds of several members of the GamesRadar team. Shortcut unlocked.
25. If you're trying to tick off the challenges check your log
There are plenty of challenges that you'll start wanting to tick off on your various adventures in Rockstar's Wild West, from running over rabbits with your horse, to eating all four different berry variations. But you'll only be able to see when you get the first thing for the challenge, and the last. You have to head to the Challenges tab in your log (tab left on the D-Pad) in order to see your progress.
If you're anything like me, you're not going to want to stop and read a newspaper in your quest to getting all your dosh back from Blackwater and beyond. But, it actually behooves you to do so, because the periodicals that you buy from the Newspaper Seller actually have cheat codes woven into the text. You have to buy a specific newspaper to unlock each cheat code, so you can't just find the phrases to insert in the cheats menu on that old internet machine. You physically need to own each newspaper.
And to make it even more complicated, not every newspaper holds a cheat code. You'll spot them on the back cover – if it contains one – as a little phrase set apart on its own – like this:
Helpfully, we've gathered together a list of all the available Red Dead Redemption 2 cheats, though you won't be able to enter some of them until you've purchased the relevant newspaper to unlock it.
Catch the best of the breed with this Red Dead Online legendary animals guide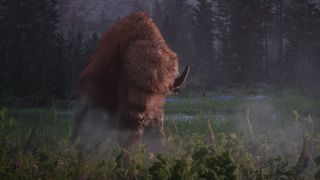 So you're trying to find those elusive Red Dead Online legendary animals? If you've already used our Red Dead Online Naturalist guide to reach level 5 in the role and you're ready to track the more specialized prey, this is the guide you need to take you to the next stage of mastering Mother Nature.
There are a couple of different ways to track down legendary animals, one a lot more reliable than the other, but you'll need to do a bit of both to complete your Animal Guide with a sample of each. So here's everything you need to know about legendary animals in Red Dead Online, including what they are, how to find them, and our top tips for for finding legendary spawns.
What are legendary animals in Red Dead Online?
Legendary animals are rare specimens of their species, which is what makes them valuable to Harriet for research. They also have specially-colored coats, which Gus can use to make special clothing if you choose to skin them. They're a finicky bunch that only spawn rarely and usually under certain conditions, too.
You'll receive a Legendary Animal Map when you hit Naturalist rank 5 which you can find in your item wheel. It shows a general location for a few legendary animals, but it isn't a complete list and won't give you other important information about when they appear. To help you pinpoint exactly where to find them, we've outlined the locations and conditions for each Red Dead Online legendary animal location in the table further down this page.
RECOMMENDED VIDEOS FOR YOU…
Red Dead Online: How to find legendary animals
There are few ways to find legendary animals, and you'll need to do a little of each to complete your Animal Guide Book:
Accept a mission from Harriet
One of each legendary animal species can only be found during their respective missions given by Harriet after you reach level 5 in the Naturalist role. She usually has two or three missions available at a time, which each have a countdown timer showing when a new mission will replace it, usually between 30 minutes and an hour.
Legendary animal missions are somewhat similar to legendary bounties in that they'll have you tracking a target across an area and sometimes fighting enemies while you do it. Each animal mission has a couple of variants, so it might be different the first few times you attempt it. These missions will eventually kick you if you fail to find the animal in the time limit, though unfortunately you only get a 30-second warning. The mission ends as soon as you either skin or sample the animal. Just remember: Harriet doesn't like it when you kill animals.
Go on a free-roam event mission
There are a couple of new events in which you can participate to net you a legendary animal sample:
Protect Legendary Animal: You and a group of fellow players rescue an animal and then fend off poachers while escorting it to its destination. Everyone in the mission will get a sample after it ends.
Wild Animal Tagging: You and a group of players cooperate to sedate and sample a bunch of normal animals. During the mission, a legendary animal can spawn. It's unclear if this is guaranteed, but it happened in my experience. Everyone in the mission will get a sample of the legendary animal.
You can get a sample and uncover the Animal Guide Book entry for legendary animals you're struggling to find by participating in these events even though you can't bring home a pelt.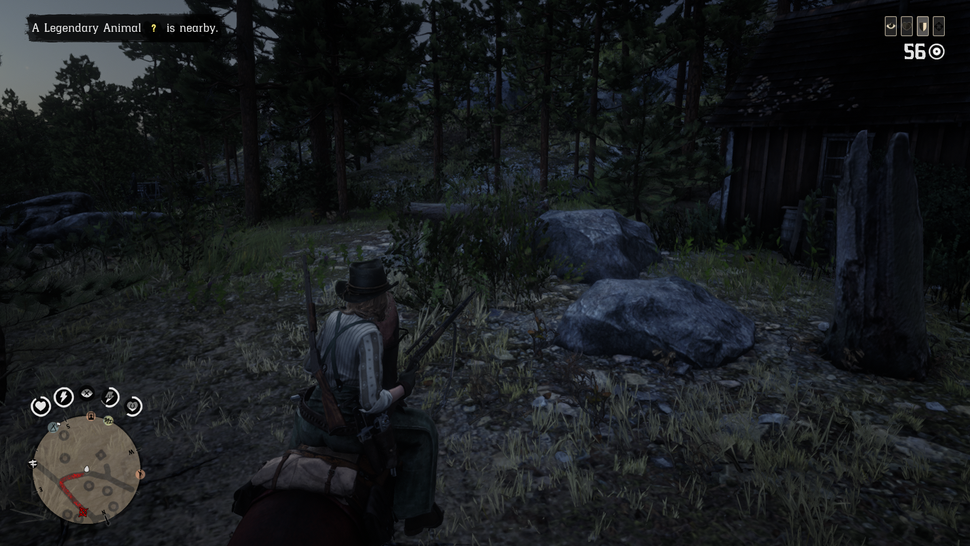 If you're looking for a particular legendary animal, I've listed the known spawn locations below. There are multiple precise spawn locations for each legendary animal within the general locations below. Don't worry too much about hanging out in an exact location: As long as you're in the vicinity, you should see the notification alerting you that one has arrived nearby.
When a legendary animal spawns nearby, you'll see a notification in the top-left and a yellow question mark on your minimap. Using the Legendary Animal Pheromones sold by Harriet will reveal a more specific location. An important note: pheromones will not force a legendary animal to spawn, they only reveal the location of one that's already nearby.
In my experience, you're better off jumping to a new game lobby via your Online Menu if the legendary you're looking for hasn't spawned within a couple minutes. On one occasion, a possemate and I waited three in-game nights (2 real hours) for the Onyx Wolf to spawn near Cotorra Springs without luck. The following day, the Onyx Wolf spawned on the third server I entered in the same area.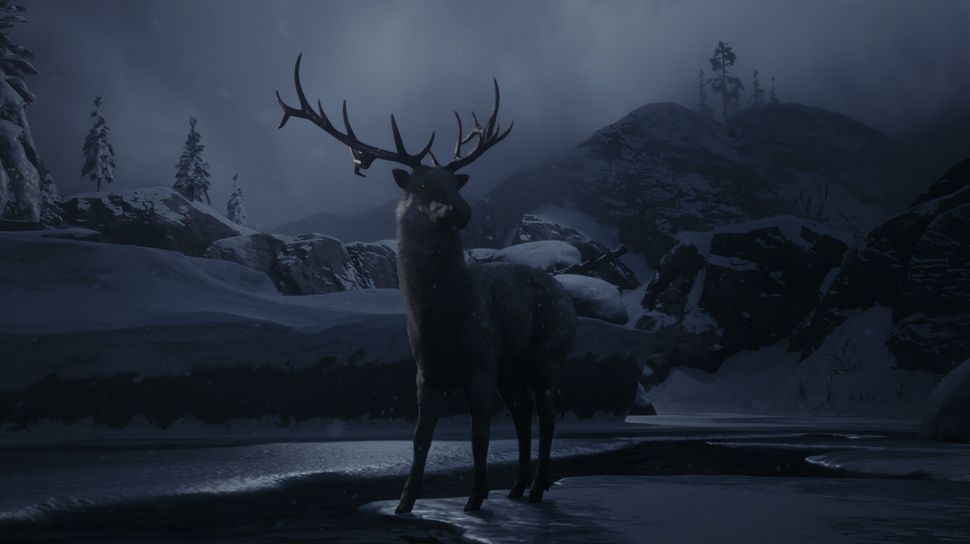 Here's the list of legendary animals currently available for the Naturalist role. You'll notice in your Animal Guide Book that there are still quite a few entries that are just question marks without the portrait of any animal. Rockstar seems to be adding more legendary animals in subsequent updates the way they originally did with legendary bounties for the Bounty Hunter role.
This table includes the location and conditions for each legendary animal currently available. In my experience, the time of day and weather preferences are just that—preferences. Legendary Animals can be found in other conditions, but those listed here reflect when they are most likely to spawn.
| Legendary Animal | Location | Conditions |
| --- | --- | --- |
| Golden Spirit Bear | Big Valley | Harriet Mission |
| Night Beaver | Roanoke Ridge | Harriet Mission |
| Payta Bison | Little Creek | Harriet Mission |
| Icahai Boar | East New Austin | Harriet Mission |
| Sapa Cougar | Northeast New Austin | Harriet Mission |
| Milk Coyote | Blackwater | Harriet Mission |
| Inahme Elk | Spider Gorge | Harriet Mission |
| Cross Fox | Bayou Nwa | Harriet Mission |
| Banded Gator | Saint Denis | Harriet Mission |
| Ruddy Moose | Tall Trees | Harriet Mission |
| Rutile Horn Ram | Rio Bravo and Cholla Springs | Harriet Mission |
| Moonstone Wolf | North of Cumberland Forest | Harriet Mission |
| Owiza Bear | Dakota River | Nighttime in rain |
| Ridgeback Spirit Bear | Little Creek River | Daytime |
| Moon Beaver | Along the Kamassa River and Elysian Pool | Dawn or dusk in rain |
| Zizi Beaver | Lake Owanjila | Dawn or dusk in any weather |
| Tatanka Bison | East of Heartland Oil Fields | Daytime in rain or drizzle |
| Winyan Bison | North of Lake Isabella | Nighttime in clear weather |
| Cogi Boar | Bluewater Marsh | Dawn in dry weather |
| Wakpa Boar | Stillwater Marsh | Daytime in rain |
| Mud Runner Buck | Flat Iron Lake | Daytime in dry weather |
| Snow Buck | Aurora Basin | Dawn in dry weather |
| Iguga Cougar | Southeast Great Plains | Dusk during storms |
| Maza Cougar | Sea of Coronado | Dawn with clear weather |
| Red Streak Coyote | Pike's Basin | Day and evening in any weather |
| Midnight Paw Coyote | Southeast of Strawberry | Dawn and daytime in dry weather |
| Katata Elk | Cumberland Forest | Daytime with heavy fog |
| Ozula Elk | Cholla Springs | Dusk and nighttime in fog |
| Marble Fox | Colter | Dawn or dusk in clear weather |
| Ota Fox | West of Rhodes | Dawn or dusk in dry weather |
| Sun Gator | Near Lakay and Lagras | Morning with heavy fog |
| Teca Gator | Lannahechee River south of Caliga Hall | Nighttime during storms |
| Knight Moose | Northern Kamassa River | Daytime |
| Snowflake Moose | Barrow Lagoon | Nighttime in rain |
| Nightwalker Panther | Southwest of Bolger Glade | Dusk in fog or mist |
| Ghost Panther | Merkins Waller and Macomb's End | Nighttime in wet weather |
| Chalk Horn Ram | East of Calumet Ravine | Day and dusk in clear weather |
| Gabbro Horn Ram | Rio Bravo | Dawn and day in dry weather |
| Emerald Wolf | O'Creagh's Run | Nighttime any weather |
| Onyx Wolf | Between Wapiti and Cotorra Springs | Nighttime dry weather |
More legendary animal tracking tips
In Eagle Eye mode, legendary animal trails glow gold, unlike the blue of normal animals.

You can't use Dead Eye on legendary animals; You'll need to aim by hand.

In Harriet's missions, a pair of binoculars can help you spot tracking clues from afar.

At Naturalist rank 15 you'll get a perk making legendary animals spawn near you more often.

Remember to track and photograph legendary animals during free-roam events.




Red Dead Redemption 2 animal locations: Where to find every species in the Wild West

Trying to find all of the Red Dead Redemption 2 animal locations is a big old task, especially given that Rockstar put so many different creatures in their Western world that they had to include a compendium in the game so players had any chance of keeping track of them. For any budding hunters scouring the plains of Red Dead Redemption 2 to find particular wildlife, we're here to act as your guide and direct you to the appropriate locations. We've got all the information required to track down these animals, but then it's your decision to study them from afar, or stalk your prey and harvest them for their pelts.

We should explain that this guide isn't intended to be an exhaustive list of every Red Dead Redemption 2 animal location available, but more a suggestion of the areas you're most likely to encounter each of the creatures in question. Some of them are found in many locations, and at the end of the day they're animals so move around the place anyway – if you're struggling to find them, revisit the location later or try somewhere else. This guide just covers the general animals in the game, so if it's legendary animals you're hunting then check out our Red Dead Redemption 2 legendary animals guide or watch the video below.

Warning: Two of the animals (Booby and Parrot) have only been found during Chapter 5 in a spoilerific location, so be careful when reading on – but make sure you don't miss them when the time comes. 

Alligator

The bayou areas surrounding Saint Denis are teeming with alligators, so look for them along the Kamassa River and Lagras.

Armadillo

New Austin is the place to look for armadillos, especially around Cholla Springs and the town of Armadillo – who knew?

Badger

Badgers can be found all over the map, but are most prevalent in the area west of the Kamassa River in Lemoyne. Other good places to look are Tall Trees northeast of Aurora Basin, and the area north of Bacchus Station near Donner Falls.

Bat

The elusive bats can be found in a few specific locations – look on the north side of Aurora Basin in Tall Trees, Bolger Glade southeast of Rhodes, or the northwest side of Elysian Pool southwest of Annesburg.

Bear

Bears regularly pop up in a few locations, so try one of these but make sure you're well armed first! Tall Trees, north of Lower Montana River around the S in 'Trees' on the map; west of Wallace Station in the north of West Elizabeth; Dakota River east of Window Rock; and north of O'Creagh's Run in Grizzlies East.

Beaver

To track down a beaver, look around the south side of Owanjila near Strawberry, north of Lake Isabella in west Ambarino, or along the Kamassa River directly west of Van Horn Trading Post.

Bison

If you're hunting bison, the Great Plains of Blackwater is a great place to look. You can also try along the rail line heading north through The Heartlands or the Heartland Overflow in New Hanover.

Black Bear

Black bears are dotted around a few locations, so take a look east of Aurora Basin in Tall Trees or along the Little Creek River to the north of West Elizabeth.

Blue Jay

This small bird can be found in many areas, but if you're struggling to locate one then check around Caliban's Seat and along the nearby Dakota River, southwest of Valentine.

Boar

If you need to find a boar, there are concentrations of them in the area around Bolger Glade southeast of Rhodes, and Bluewater Marsh north of Saint Denis.

Booby

So far this rare bird has only been spotted in Guarma, an area you access during Chapter 5. This location is not available indefinitely, so make sure you grab one while you can.

Buck

There's no shortage of bucks around the map, but if you're still unable to find one then the area north of Rhodes, or the Cumberland Forest, should have you covered.

Bull

There are a few handy spots to look if you're seeking a bull – near Little Creek River in West Elizabeth by the word 'Little'; northeast of the Heartland Oil Fields in New Hanover; and the north end of the town in Saint Denis.

Bullfrog

The bullfrog is another resident of marshy river areas, so look along the Kamassa River west of Saint Denis or visit Bluewater Marsh to the north.

Cardinal

Another small bird that's found in many locations, but search around Caliban's Seat in New Hanover or along the Dakota River to the west or south from there and you should spot one.

Chicken

Chickens can be found as livestock in many towns, so if you've not already got one then take a look in Blackwater, Valentine, or east Saint Denis.

Chipmunk

Although found in many places, there's a greater chance of encountering a chipmunk in the Annesburg region on the east side of the Kamassa River, around Donner Falls north of Bacchus Station, or in Ringneck Creek in northwest Lemoyne.

Condor

To hunt this rare bird, you need to search the area just west of Tumbleweed down in New Austin.

Cormorant

This bird likes the water, so you have a good chance of finding one if you look along the east coastline of the island north of Thieves Landing, the Upper Montana River north of Blackwater, or the Lannahechee River coastline southeast of Rhodes.

Cougar

These big bitey cats can be located west of Big Valley in West Elizabeth, north of Tall Trees, or south of Benedict Point in New Austin.

RECOMMENDED VIDEOS FOR YOU…

Cow

Cows can often be found in livestock areas, and some good places to look are north of Big Valley in West Elizabeth, between the big bends in the Dakota River southwest of Valentine, or directly north of Saint Denis.

Coyote

There are many places you can spot a coyote, but if you don't run into one as you roam the plains then take a look in the Cumberland Forest, northwest of Owanjila near Strawberry, or Ringneck Creek in northwest Lemoyne.

Crab

Unsurprisingly, you'll find crabs close to water, but only in a few specific locations – check out the main north island in Flat Iron Lake off the coast west of Rhodes, or the islands in the San Luis River southeast of Plainview and south of Rio Del Lobo Rock.

Crane

Another bird that likes the water, so take a look in Quaker's Cove south of Blackwater, or across Lagras and Bluewater Marsh north of Saint Denis.

Crow

This ubiquitous bird is seen in many place, including Stillwater Creek near Thieves Landing, north of Owanjila near Strawberry, and Bolger Glade southeast of Rhodes.

Deer

Deer are everywhere, so you'd be hard pressed to miss them! Look anywhere around Rhodes, or follow the Kamassa River north from Bluewater Marsh, and you'll be sure to find deer.

Duck

Another animal that you can be sure to find near water – follow the Dakota River north from Flat Iron Lake, or the Kamassa River along its most western stretch.

Eagle

If you're searching for a majestic eagle, then some good starting points are the Lower Montana River leading to Aurora Basin west of Tall Trees, east of Owanjila near Strawberry, or the Dakota River south of Cumberland Falls.

Egret

This water bird is concentrated in the area around Saint Denis, so check the banks of the Kamasa River to the west or Lagras to the north.

Elk

The big deer roam a number of locations around the map, including along the Little Creek River north of Big Valley, Cattail Pond to the south of Grizzlies West, and the Cumberland Forest.

Fox

Another animal that's pretty much everywhere on the map, if you don't stumble upon a fox as you explore then the areas to the west or south of Strawberry should see you right.

Gila Monster

These frightening lizards are isolated to the New Austin region, so look around the area between Benedict Pass and Lake Don Julio, or north of Armadillo towards Twin Rocks.

Goat

The goat is another animal you can find in livestock situations, so pay a visit to Emerald Ranch in New Hanover, the area north of Van Horn Trading Post, or look around the north end of Saint Denis.

Goose

If you're looking to bag a goose, then the mouths of the Dakota River or Upper Montana River at Flat Iron Lake are good places to visit, or the area around the Heartland Overflow in New Hanover.

Gull

Gulls naturally gather near large bodies of water, so look for them around the shores of Flat Iron Lake, the outskirts of Saint Denis, and the coast around Van Horn Trading Post.

Hawk

Hawks are spread out across the whole map, but good places to search for them include north of Owanjila near Strawberry, northwest of Annesburg near the Roanoke Valley, or around Armadillo in New Austin.

Heron

It's time for another marshy bird, and you'll find the heron along the Kamassa River west of Saint Denis, or in the Lagras and Bluewater Marsh area.

Iguana

You'll find these little lizards across New Austin, including north of Mercer Station and west of Fort Mercer, and on the islands in the San Luis River.

Loon

This amusingly named bird can be spotted in a number of places – including Owanjila west of Strawberry, on the islands in Flat Island Lake west of Rhodes, and O'Creagh's Run in Grizzlies East.

Moose

If you want a moose, then take a look around Tall Trees, including the area directly west of Aurora Basin. Other places to try include by the Dakota River southwest of Caliban's Seat, and north of Brandywine Drop in the northeast corner of the map.

RECOMMENDED VIDEOS FOR YOU…

Muskrat

These furry critters can be found in abundance to the west and north of Saint Denis as well as in Bluewater Marsh, though if that doesn't suit you can also look along the Upper Montana River and Dakota River as well.

Opossum

You'll find opossums gathered in a number of locations on the map – these include west of Big Valley and south of Riggs Station in West Elizabeth, Ringneck Creek in northwest Lemoyne, and Donner Falls north of Bacchus Station.

Oriole

This bird is found in a few places, but is most prevalent in the area east of Riggs Station in West Elizabeth and north of Flatneck Station towards The Heartlands. If they don't work for you, you can also looking immediately west of Bacchus Station.

Owl

If you're looking for owls, then the largest concentration of them can be found around the Aurora Basin and along the Lower Montana River west of Tall Trees. Failing that, look north around Strawberry or even further north along the Little Creek River.

Oxen

These units are found in largest numbers around Southfield Flats, Caliga Hall, and Braithwaite Manor near Rhodes, though Emerald Ranch further north is also worth a look.

Panther

The elusive Panther can be spotted in one of two locations in the Lemoyne area – either southeast of Braithwaite Manor near the coast, or on the east side of Lagras.

Parakeet

Another bird that enjoys hanging out around Saint Denis, look for it along the coastline south of Caliga Hall, or across the Bayou Nwa area from Kamassa River to Lagras.

Parrot

This is another rare bird that has only been seen along the Arroyo De La Vibora River in the Guarma location you access in Chapter 5. Because this area is eventually locked off, don't forget to check out a parrot while you're there.

Peccary

These pig-like animals are tucked away down in New Austin, so have a ride around Cholla Springs or Rio Bravo and you're bound to spot one soon enough.

Pelican

The Pelican is a coastal bird, so the main places to look for one are along the Blackwater coastline around in to Quaker's Cove, or on the other side of Flat Iron Lake along the coast beside Braithwaite Manor. Can also be seen on the southeast coast of Saint Denis.

Pheasant

There are a couple of good spots on the map for tracking down pheasants, so hunt either immediately southwest of Valentine, or search the area north and northeast of the Heartland Oil Fields.

Pig

You'll find a large concentration of pigs in the northeast of Saint Denis, though you should also be able to locate them in and around Valentine or Armadillo without too much bother.

Pigeon

As with many of the animals in this guide, you can find pigeons hanging out in Saint Denis, but they can also be spotted below Bard's Crossing at the mouth of the Dakota River, or right up in the northeast along the Annesburg coast.

Pronghorn

There are pronghorns scattered across New Austin, but if you're looking for a more solid location the take a look north of Big Valley along the Little Creek River, or the area southeast of Flatneck Station in The Heartlands.

Quail

The dinky quail can be found in and around Strawberry, and further east surrounding Riggs Station. You can also look in the area directly northeast of the Heartland Oil Fields.

Rabbit

Seriously, there are so many rabbits around that you really can't fail to spot one. If you really need a bunny, look around Rhodes or north of Bluewater Marsh.

Racoon

There are plenty of places to find a Racoon, though there are some prime spots north of Owanjila near Strawberry, within the Cumberland Forest, and around Rhodes.

Ram

You can find rams down in New Austin, on the coast directly south of Lake Don Julio. They can also be located around Big Valley in West Elizabeth, Cattail Pond in Grizzlies West, and Moonstone Pond in Grizzlies East.

Rat

They may be small, but rats certainly get around the map. Good places to look if you've not found one yet include Armadillo, the area between Owanjila and Strawberry, and around the water-facing outskirts of Saint Denis.

Raven

This creepy bird can prove somewhat elusive, but you should have luck if you check southeast of the Aurora Basin near Tall Trees, the area directly west of Blackwater, or Ringneck Creek in northwest Lemoyne.

RECOMMENDED VIDEOS FOR YOU…

Robin

You'll find this festive bird in many areas, though there should be a greater number of them along the Dakota River anywhere south of Cumberland Falls all the way down to Flat Iron Lake. Other locations to try include Braithwaite Manor and Caliga Hall in Lemoyne, or along the Kamassa River west of Van Horn Trading Post.

Rooster

Another bird that can be found in livestock situations – try looking southeast of Elysian Pool, northeast of Rhodes, or north of Saint Denis.

Sheep

Sheep can be spotted in many places, both in New Austin and along the northern side of the map. A few locations for gatherings of sheep include south of Lake Don Julio in New Austin, Cattail Pond in Grizzlies West, and west of O'Creagh's Run in Grizzlies East.

Skunk

Skunks are another common creature you'll see in many locations, though if you need one fast then take a look in and around Strawberry, Ringneck Creek in northwest Lemoyne, or Van Horn Trading Post.

Snake

Keep your eyes low to the ground to spot snakes, which are very fond of the Bluewater Marsh area but can also been found around Owanjila near Strawberry, and Armadillo in New Austin, amongst others.

Songbird

This chirpy bird appears in many places around the map, including Monto's Rest east of Strawberry, northwest of Rhodes, and Roanoke Valley northwest of Annesburg.

Sparrow

Another bird that spreads its wings across most of the map, if you've not already found one then look in Blackwater, Ringneck Creek in northwest Lemoyne, or by the Kamassa River west of Van Horn Trading Post.

Spoonbill

This distinctive bird can only be found around the Saint Denis area, so have a look for it along the Kamassa River, Lagras or Bluewater Marsh.

Squirrel

Squirrels are literally everywhere, seriously. If you really haven't seen one running through the undergrowth while on your travels, take a look north of Thieves Landing, northwest of Rhodes, or west of Elysian Pool.

Toad

Unsurprisingly, these amphibians enjoy the damp conditions of Bluewater Marsh, though it's also worth a look at O'Creagh's Run in Grizzlies East, or Stillwater Creek near Thieves Landing.

Turkey

These festive big birds can be found in a number of locations, including west of Van Horn Trading Post, west of Rhodes, and the west side of the Cumberland Forest.

Turtle

If you like turtles, there should be plenty to be found in the Bluewater Marsh area, though you can also try the islands on the east side of Flat Iron Lake, and Stillwater Creek near Thieves Landing.

Vulture

These unnerving birds can be found in significant numbers in and around Armadillo in New Austin, though they have also been spotted west of Flatneck Station towards the Dakota River, and by the Kamassa River southwest of Van Horn Trading Post.

Waxwing

This small bird can prove to be somewhat elusive but seems to like railway stations, so if you want to bag one you should look around Wallace Station, Riggs Station, or Benedict Point.

Wolf

Normally you want to avoid wolf packs, but if you need to track one down then you should hunt east of Aurora Basin in Tall Trees, north of Little Creek River, or to the north of railway line in Grizzlies East.

Woodpecker

This little tree-pecking bird appears all over the map, so you should be able to spot one in most wooded areas. If you're struggling to bag one, look in and around Strawberry to the west, to the northeast of Cumberland Forest, or the area surrounding Van Horn Trading Post.

Jump to Section:

Red Dead Redemption 2 Animals: Racoon – Woodpecker

Red Dead Redemption 2 tips | Red Dead Redemption 2 cheats | Make money fast in Red Dead Redemption 2 | Best Red Dead Redemption 2 weapons | Red Dead Redemption 2 best horse | Red Dead Redemption 2 Legendary Animals | Red Dead Redemption 2 Legendary Fish | Red Dead Redemption 2 treasure maps | Red Dead Redemption 2 100% completion | Red Dead Online guide